DEFINING PRECISION SINCE 1979
Your Measurement Systems Specialist
We Are Your Comprehensive Service Partner
Our Service Center is equipped with the latest test equipment and stocked with genuine replacement parts. For your convenience, our friendly and knowledgeable technicians travel too, in our fully equipped service vans, to get your equipment back up and running quickly!
OUR PRODUCTS
Featured Products

Calibration Equipment

Controls & Accessories

Digital Readouts

Length Gauges

Linear Scales

Probes & Styli

Rotary & Angle Encoders

Manufacturers
OUR PARTNERS
We Represent Only the Best
OUR TESTIMONIALS
Our Customer Feedback
Our company is founded on building personal relationships with each customer, treating every one as if they are the only customer, often working after hours and on weekends to meet their needs.
10/10/2023 - I first met Craig when I was a machine technician at Space X. Space X had purchased a laser and ball bar set from Craig to "tune" in our machines. Craig was tasked to train us. Unfortunately for Craig, we were like a bunch of wild cats and poor Craig was trying to corral us to train! Craig had unending patience with us and answered every dumb question we had. With that being said, I'm seeing the same in Chad and Erick. Respectful, knowledgeable, patient and all around great techs! Great job team and great job A-Tech Authority!!!
9/29/2023 - Bill was very knowledgeable about the product that I needed and he wanted to make sure everything was correct before I made the purchase. He went the extra mile explaining all the details about even hooking it up to our machine. Very good customer service man! I am working on my 37th year and people like him are far and few between.
6/27/2023 - Craig, You are one of the Best companies I have the pleasurer of doing business with! Blessings.
6/19/2023 - Best service I have experienced in years!! Maybe ever. Sincerely, Gary
5/18/2023 - I shopped around looking for encoder/scale upgrades and A Tech Authority had the quickest response with a feasible solution. I thought even though the install would take a long time but it only took 2ish hours. I was impressed with their technical know-how with prompt solutions and execution.
4/11/2023 - Just got the scale installed and turned the machine on and it homed out like a brand new one! You guys really are the best! Probably saved my business. I can't thank you enough!
3/30/2023 - Bill really hit it out of the park with his attentiveness and quick responses. Helping me set up an account, to letting me know I was approved within hours, was amazing. I look forward to dealing with him and A Tech Authority in the future.
4/7/2023 - The repair parts worked well and customer was up and running in under 1/2 HR. If you have a new letter I would like to receive it to stay informed of all your services. Ashley Francis was very good to deal with. Thanks Again. Fred
9/1/2022 - Ashley was amazing but to add to her exceptional customer service, the atmosphere at your Christian owned company is what captured my attention as well as amazing knowledge in the particular field of digital measurement. I love to feel at home with brothers and sisters in Christ even and especially during time of work. All in all I thank your team for being very knowledgeable in their products and services and their commitment to allow the love of Christ to overflow into the workplace. Have a blessed day!
7/29/2013 - Awesome A+++ service. From where I'm sitting I couldn't be more satisfied with your service. A Tech Authority please keep up the high standards you have set. Your the best in the business. Hope I get the pleasure to do business with all of you again. Paul was extremely helpful and his knowledge and communication was priceless to us here with Colorado Correctional Industries. Thanks again!
9/17/2021 - Chad seems to have a good handle on machine tool servo loop issues. will definitely use A Tech in the future. really appreciate the personal service and quick response Thank You
5/4/2022 - Everybody involved with solving my complicated problem was well informed and very pleasant to work with. I will not hesitate to reach out to you for any further needs our company may have. Thank you!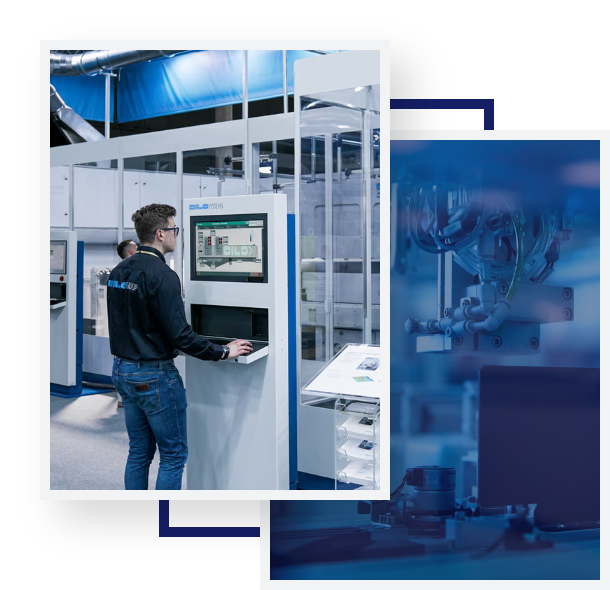 OUR STORY
About A Tech Authority
In 1979, Walt Martin took notice of emerging technologies in the manufacturing industry that allowed machinists to make parts more accurately and faster. As an experienced machine rebuilder and visionary, Walt saw how Digital Readouts would change the industry, so he created Accurate Measurement Service in Buena Park, California to provide local distribution and service of these products to Southern California. Today, Walt's legacy lives on as A Tech Authority, inc. continues to provide, service, and support the most advanced measurement technologies in the industry.
About US