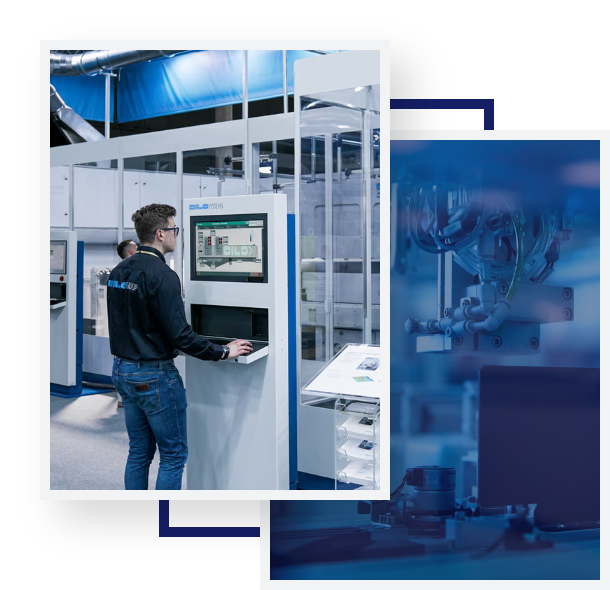 OUR STORY
About A Tech Authority
In 1979, Walt Martin took notice of emerging technologies in the manufacturing industry that allowed machinists to make parts more accurately and faster. As an experienced machine rebuilder and visionary, Walt saw how Digital Readouts would change the industry, so he created Accurate Measurement Service in Buena Park, California to provide local distribution and service of these products to Southern California. Today, Walt's legacy lives on as A Tech Authority, inc. continues to provide, service, and support the most advanced measurement technologies in the industry.
It was February of 1993 when Craig D'Ambrosio began working for Walt as a service technician, bringing his electronics engineering degree to the field. Within a few months Craig expanded the service capabilities of AMS to serve local big-name aerospace companies such as McDonald Douglas, Northrop Grumman, and others. In early 1995 Walt created MXM Corporation, a company focused completely on the cutting-edge technologies used in the field of metrology, and AMS was positioned as the service division of MXM Corp. Focusing on top brands and personal service, Craig continued to grow the service department of AMS to cover laser feedback systems and metrology instruments. Then the economic breakdown of 2001 proved to be too much for MXM to sustain, soon dwindling down to just a few employees, and leaving Craig as the only employee remaining in service. Sensing the future path of the company and needing to maintain financial security for his family, Craig and his wife Laurie purchased the AMS division from MXM and rebranded it as A Tech Authority. MXM closed just a few months later.
Building on Craig's industry experience and leveraging his customer relationships, he and Laurie worked hard to cultivate the A Tech Authority brand while holding true to the "Customer First" standard. Treating each customer as if they were the only customer and often going out of the way, working after hours and on weekends, to meet their needs. With high standards, deep technical knowledge, and a love of problem solving, Craig expanded the company by adding employees who capture his vision and sense of personal integrity. Today, with such high standards in place, our service department is unparalleled, our technical sales team is incomparable, and our laser calibration team is unsurpassed.