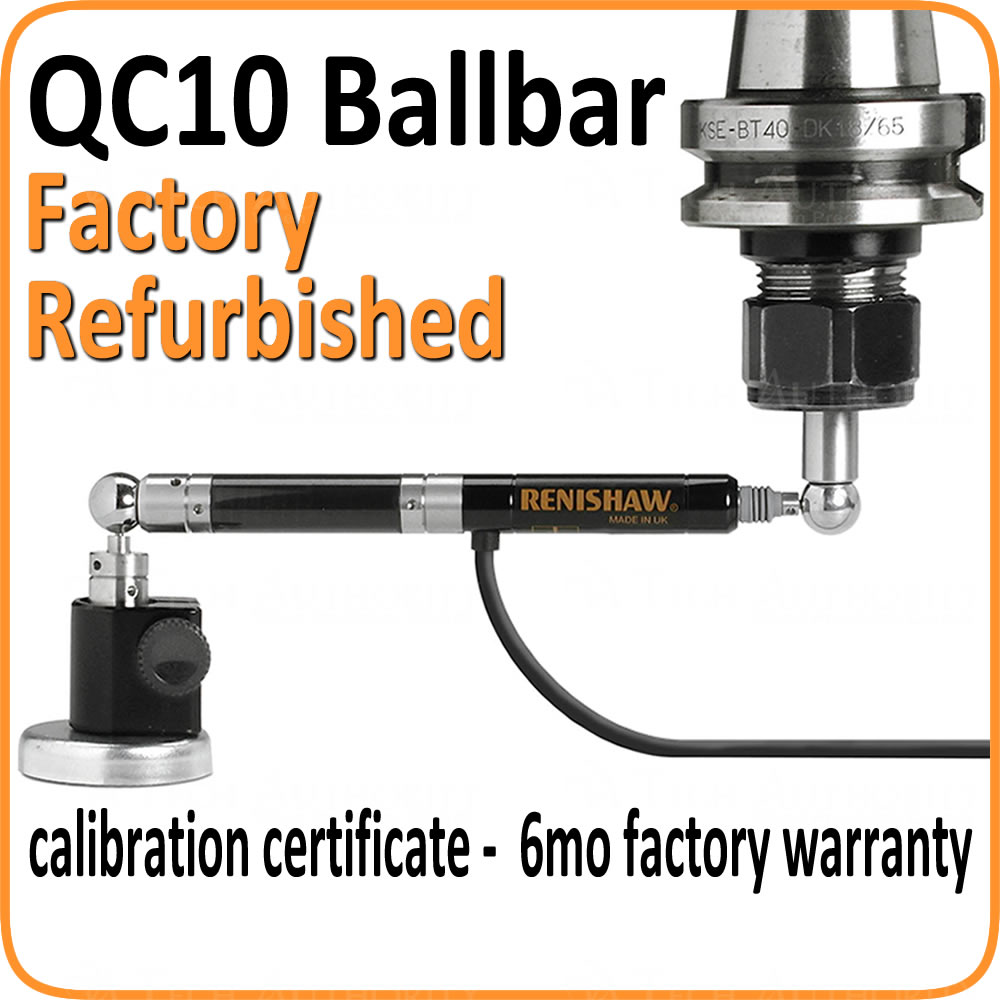 QC10 Ballbar Refurbished $3,795.00

Renishaw QC10 ballbar helps reduce scrap and unexpected machine downtime by checking machine performance before component manufacture.
Description
Factory refurbished, QC10 ballbar kit with 6 month US factory warranty for only $3,795.00. This exclusive kit is offered only through A Tech Authority and Renishaw. Kit includes:
Carrying Case with Aluminum Reinforcement
Latest Ballbar20 Software
Magnetic Tool Cup
Cleaning Kit
Wrenches
PP3 Battery
Calibration Certificate
Factory Refurbished Transducer Assembly
Factory Refurbished Center Pivot Assembly
50mm, 150mm and 300mm Extension Bar
6 Month US Factory Warranty
Special: Refurbished Zerodur for $1,695.00.
Use Renishaw`s QC10 ballbar system to plan predictive maintenance programs, improve machine performance through targeted maintenance and increase the productivity of your machine shop. New Ballbar 20 software makes regular machine testing both quick and easy Data is analyzed to ISO230-4, ANSI B5.54 or B5.57 machine performance standards, in addition to standard Renishaw analysis format. Machine errors are ranked according to their significance to overall machine accuracy. A range of adapters and accessories are available, allowing the QC10 to be used on a wide range of machines. Please note this package does not include the Zerodur calibrator glass.