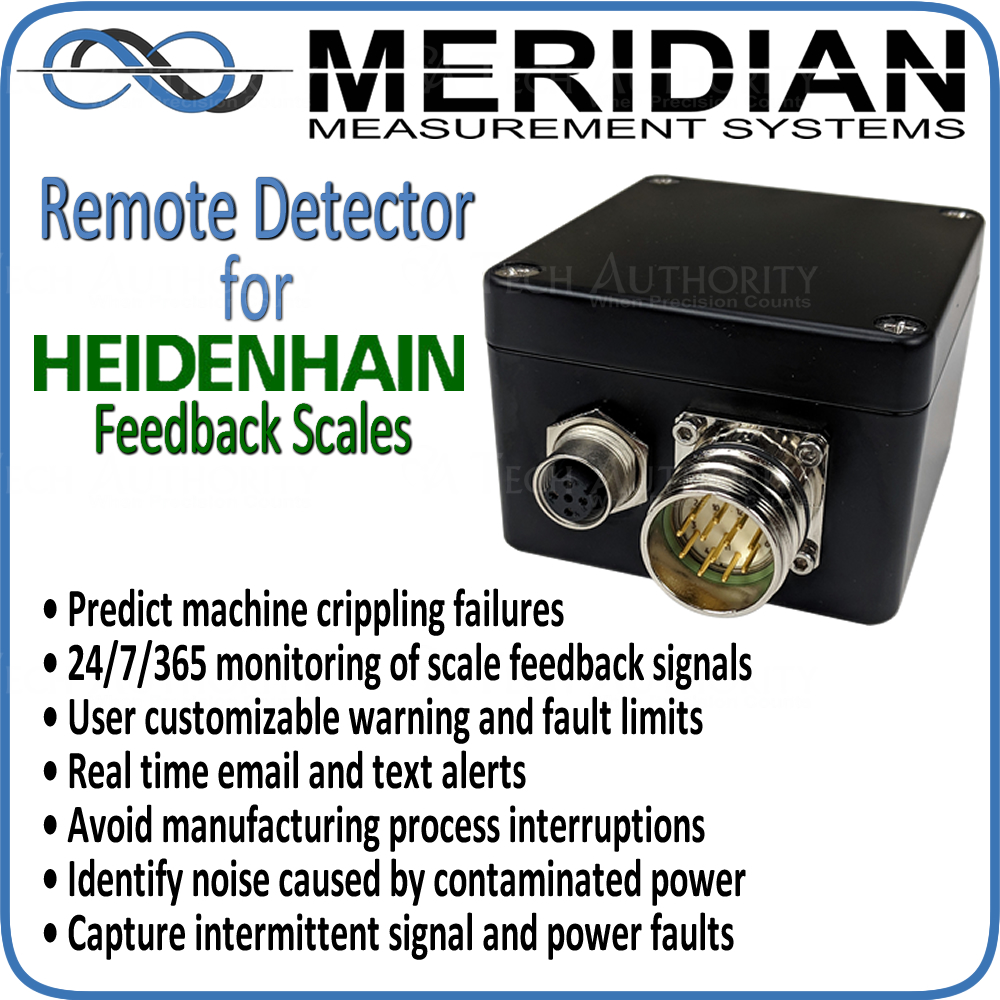 Brand :

MERIDIAN Measurement

Remote Detector

MERIDIAN's Remote Detector series of devices are designed to be permanently installed in-line between the incremental scale and the control, allowing for real time analysis of scale conditions.
Description
1Vpp and 11µApp incremental signals have been ubiquitous in measuring devices since the 1980`s. The most common are glass scales used in CNC feedback systems for linear and angular measurement. Maintenance of these systems is critical to sustaining machine up-time and peak performance. In most cases, the analog signals from these incremental scales can easily be analyzed by a skilled technician using proper equipment. However, in order to access the analog signals, the machine tool must be shut down completely for the specialized test equipment to be plugged in-line. The biggest problem is that technicians often don`t get to evaluate equipment until after a failure has occurred. In addition, when a technician is given time to proactively evaluate equipment, they are still limited to collecting data in non-production conditions and only during the snapshot in time for which they have access to the machine. This process of spot checking feedback signals in order to predict failure is unreliable and it costs valuable production time and money. It is for this reason that the Remote Detector was developed.

• Predict machine crippling failures
• 24/7/365 monitoring of scale signals
• User customizable warning and fault limits
• Real time email and text alerts
• Avoid manufacturing process interruptions
• Identify noise caused by contaminated power
• Capture intermittent signal and power faults
• Easy Plug-n-Play installation
• Give service technicians remote access to live diagnostic data