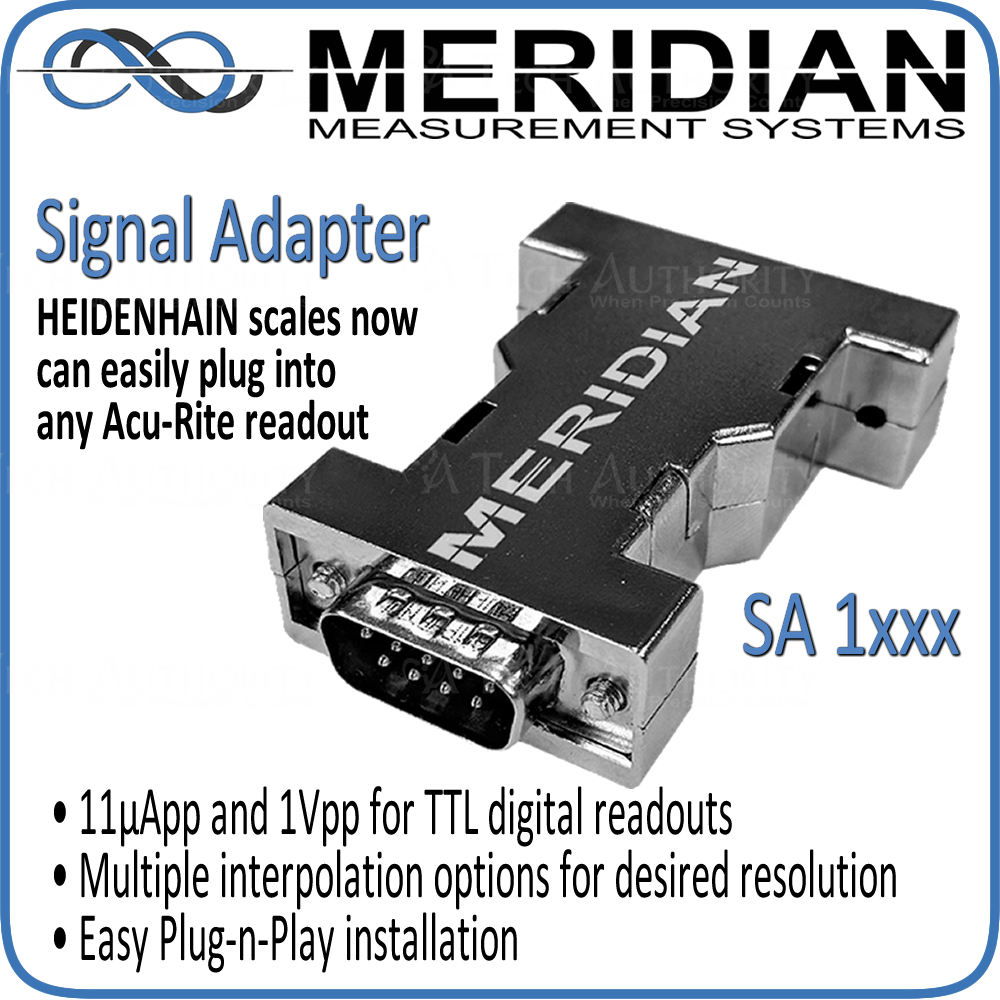 Brand :

MERIDIAN Measurement

SA 1xxx

The MERIDIAN SA is a new in-line signal adapter allowing HEIDENHAIN incremental signals to be integrated in new and older ACU-RITE digital readouts. Finally you can use the best lineary and rotary feedback products with the industries best, American made displayes.
Description
MERIDIAN MEASUREMENT SYSTEMS SA 1xxx series of adapters are designed to interface 11μApp and 1Vpp incremental signals to TTL digital readout systems. Featuring a male D15 input and a male D9 output connector, the SA quickly installs in-line between the measuring device and the display. With eight available interpolation factors, the SA can provide high resolution TTL to the display even when using a low resolution measuring device such as a tape scale.
• Ideally suited for adapting analog scales to TTL digital readouts
• 11μApp and 1Vpp versions available
• Ten interpolation factors to match desired scale resolution 0.5x, 1x, 2x, 2.5x, 5x, 10x, 20x, 25x, 50x, 100x
• TTL output channels will Tri-State upon signal failure
• Easy Plug-n-Play installation
• Low current draw